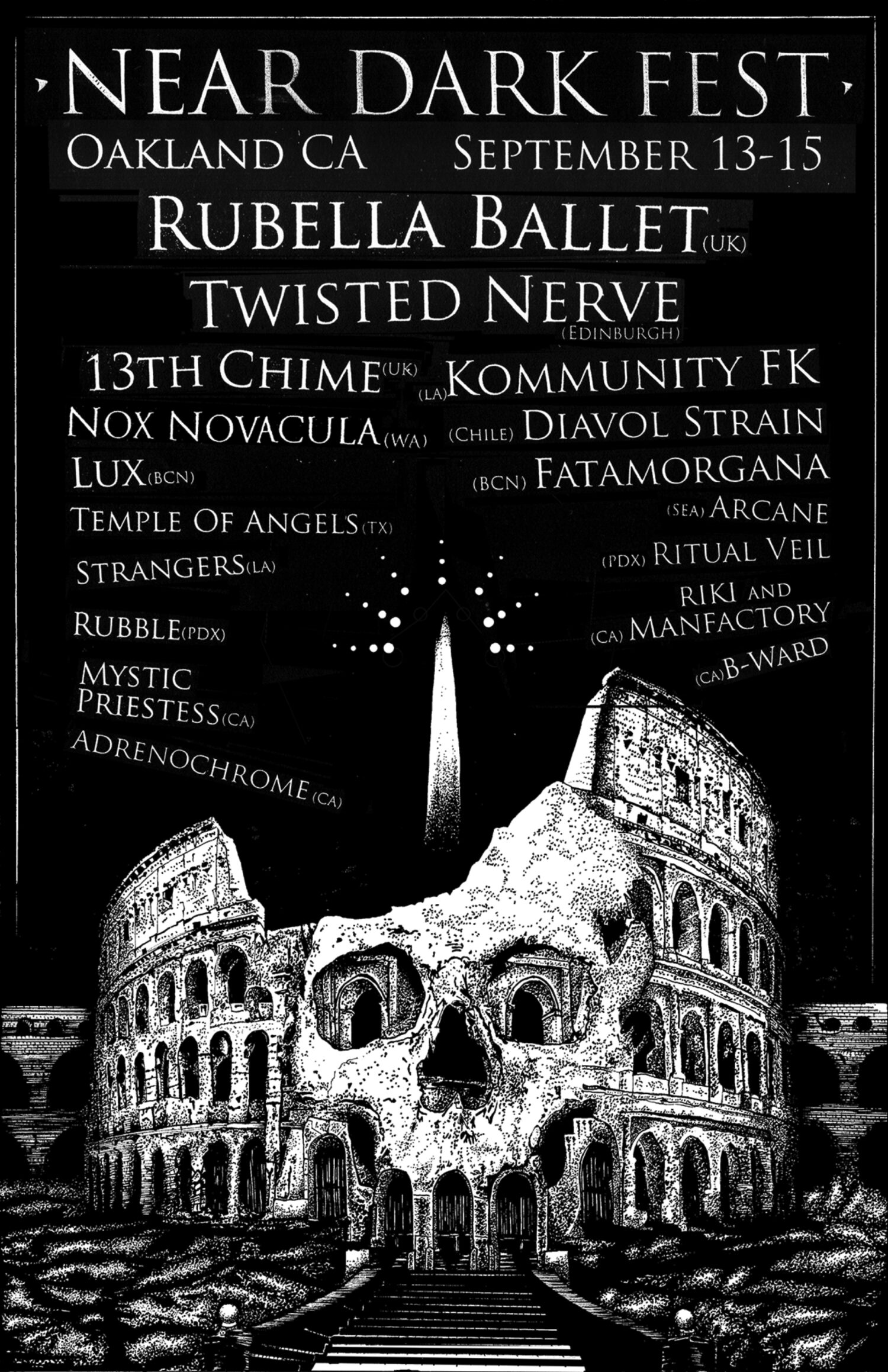 Dan plays newly reviewed and previews Near Dark fest.
Near Dark Fest happens September 13th-15th in Oakland. For more info and tickets, visit neardarkmusic.com.
Intro
DIRTY AND HIS FISTS – L Pill
Reviewed in #424 (except one)
LYSOL – Chemical Reaction
S.H.I.T. – Algorithm
DIANETICS – Midlife Edge
LIQUIDS – Dead Necks
INSINUATIONS – US Muscle
Near Dark
RUBELLA BALLET – Belfast
LUX – Degenerated
RITUAL VEIL – All Black
MYSTIC PRIESTESS – Toxic Masculinity
STRANGERS – The Mad
Near Dark
RUBBLE – Sick Sad World
13TH CHIME – Coffin Maker
RIKI – Charming World
TWISTED NERVE – Poltergeist
TEMPLE OF ANGELS – Guessing Game
3 more from #424
NO LOVE – Choke On It
SYRINGE – Rotten Cycle
BOO HAG – Shadows
Outro
ABSURDO – Depressió
Maximum Rocknroll Radio is a weekly radio show and podcast featuring DIY punk, garage rock, hardcore, and more from around the world. Our rotating cast of DJs picks the best of the best from MRR magazine's astounding, ever-growing vinyl archive. You can find MRR Radio archives, specials, and more at radio.maximumrocknroll.com. Thanks for listening!
SUBSCRIBE TO MRR RADIO | SUBSCRIBE TO RADIO MUTATION | MRR RADIO WEB | TWITTER
Podcast: Play in new window | Download | Embed
Subscribe: Apple Podcasts | Android | Email | RSS | More