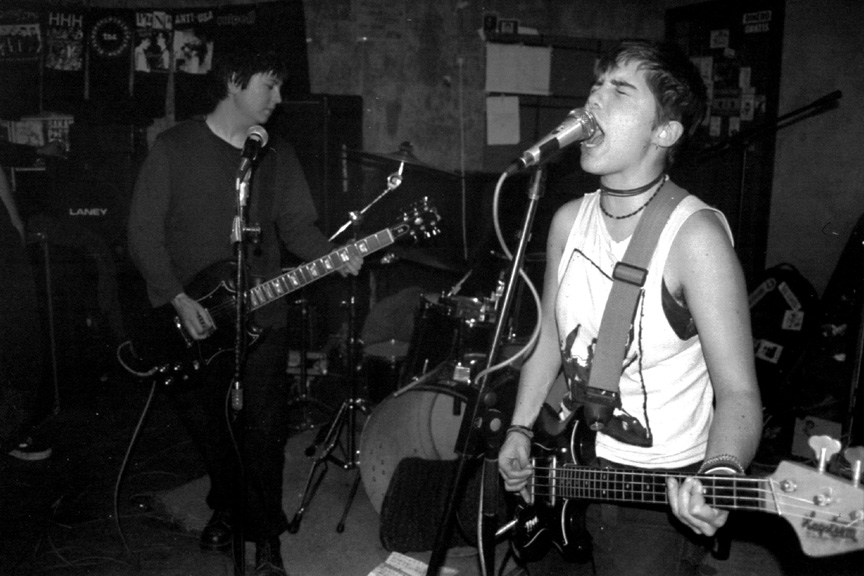 DJ(S): GREG
On this week's MRR Radio, Greg plays the past, present and future of queer punk.
Intro
DICKS – Rich Daddy
Set 1
WASP WOMEN – Kill Me
BIG BOYS – Which Way to Go
TEAM DRESCH – Uncle Phranc
SCREAMERS – Peer Pressure
KICKING GIANT – Fuck the Rules
MUKILTEO FAIRIES – I Had A Relationship in My Head
Set 2
CYBERPLASM – What is Flesh?
TWAT SAUCE – Come Back
EW – Delivery Boy
TWOMPSAX – Nasty Head
HARUM SCARUM – The Fight Inside of Me
SHOPPING – Long Way Home
Set 3
HIRS – It's Okay to be Sick
INVERTS – Jubilee
RED HERRING – Interacting Cautiously
YOUNGER LOVERS – Tight Fade
KITTY CAT SPY CLUB – Girl Love
ANNIE AND CANDY KLUTZ – Abortion
FAGATRON – Asskickatron
ALLERGIC TO BULLSHIT – If This Is What We're For, This Is What We'll Get
G.L.O.S.S. – Outcast Stomp
Outro
LIMP WRIST – The Ode
LIMP WRIST – Angry Queen
Maximum Rocknroll Radio is a weekly radio show and podcast featuring DIY punk, garage rock, hardcore, and more from around the world. Our rotating cast of DJs picks the best of the best from MRR magazine's astounding, ever-growing vinyl archive. You can find MRR Radio archives, specials, and more at maximumrocknroll.com. Thanks for listening!
SUBSCRIBE TO MRR RADIO | SUBSCRIBE TO RADIO MUTATION | MRR RADIO WEB | TWITTER