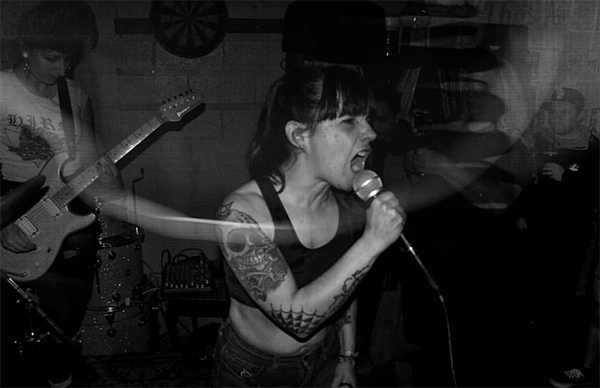 DJ(S): DAN
New Shit! Old Shit! Is there anything else???
Intro
SILLY KILLERS – Nothing To Say
I am all out of set names for new songs
Q – Gqng
CLOSET CHRIST – Recur
DEODORANT – Big Spit & Drag Races
EKE BUBA – Shut Up
IDIOTA CIVILIZZATO – Inganno
A new stuff sandwich with Iron Lung Records bread
C.H.E.W. – Violation
RUIN IT! – Locked Up Dead
VANILLA POPPERS – Stranger
SPOOKY – Basta
GELD – Soft Power
New, a reissue, and original source material
THE SUBURBAN HOMES – Magazine
BABY'S BLOOD – Against The Law
NEO NEOS – It's Just That Easy
CARBONAS – Nostalgia Buff
CHANDRA – Stranger
Couple demo tracks
ETERAZ – Eyes
CINZA – Pockets of Pain
Out with the new, in with the Moldspores Across Seattle
REFUZORS – Slumlord (live)
3 SWIMMERS – The Worker Works To Live
THE FEATURES – Anxiety Attack
CHINAS COMIDAS – Lover Lover
REJECTORS – Mercy Killers
Outro (RIP Alex Brown)
PROJECT X – Shutdown
SIDE BY SIDE – The Time Is Now
Maximum Rocknroll Radio is a weekly radio show and podcast featuring DIY punk, garage rock, hardcore, and more from around the world. Our rotating cast of DJs picks the best of the best from MRR magazine's astounding, ever-growing vinyl archive. You can find MRR Radio archives, specials, and more at maximumrocknroll.com. Thanks for listening!
SUBSCRIBE TO MRR RADIO | SUBSCRIBE TO RADIO MUTATION | MRR RADIO WEB | TWITTER