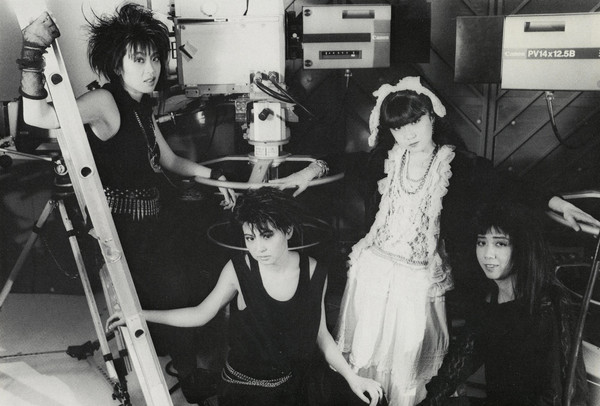 This week on MRR Radio Matt and Andrew drool over the new "Flex!: Discography of Japanese Punk, Hardcore, Mod, No Wave 1975-1986" book, and offer some of their faves from era!
Intro
NO CUT – Nightmare
Andrew's picks
HONEY DEEP WET – Auschwitz
LOODS – The Missile Collector
ABURADAKO – 米ニスト
THE WILLARD – Outlaw
ZOLGE – Head Down
Matt's picks
GEIZZ – Go To Ruin
ANTI SEPTIC – Death or Glory
MOBS – No More Heros
SO WHAT – Why Kid Violence Rage
自我 (JIGA) – I Love Me
More from Andrew
SEKIRI – Dynamite Kid
POISONOUS CROSS GIBBET – Fighting Crash
DISARRAY – Bad Blood
THE SEXUAL – Ejaculate
ZADKIEL – Hell's Bomber
Matt cheats and plays three from the same record
GABELL – レイプ (研究所)
AGGRESSIVE DOGS – All Fucking Age
MOLUGU – Bloody
KYAH – Mine
我殺 Crime Fighter – Pest
Outro
8 1/2 – マネキン人形
Maximum Rocknroll Radio is a weekly radio show and podcast featuring DIY punk, garage rock, hardcore, and more from around the world. Our rotating cast of DJs picks the best of the best from MRR magazine's astounding, ever-growing vinyl archive. You can find MRR Radio archives, specials, and more at maximumrocknroll.com. Thanks for listening!
SUBSCRIBE TO MRR RADIO | SUBSCRIBE TO RADIO MUTATION | MRR RADIO WEB | TWITTER