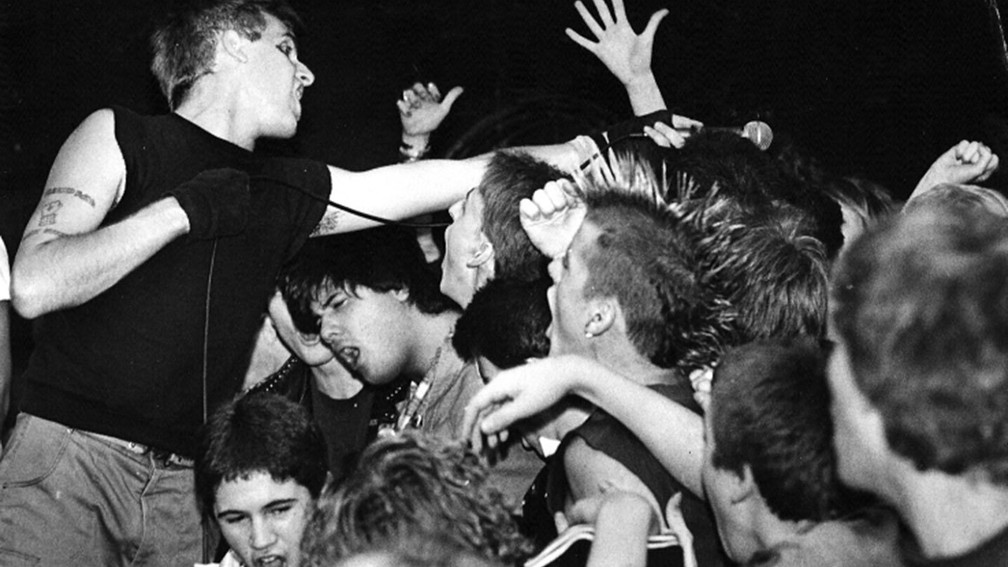 On this week's MRR Radio show Rob and Layla play an all Maximum Rocknroll release set including a top secret bootleg! Where else are you going to hear the SCREAMERS and TERVEET KADET in the same show?!
Intro
WRECKS – Punk Is An Attitude
Not So Quiet On The Western Front
INTENSIFIED CHAOS – Intensified Chaos
KILLJOY – Rich Plastic People
CRUCIFIX – Annihilation
CAPITOL PUNISHMENT – El Salvador
7 SECONDS – Fuck Your Amerika
DEAD KENNEDYS – A Child And His Lawnmower
MILLIONS OF DEAD COPS – The Only Good Cop
MIA – New Left
SOCIAL UNREST – Their Mistakes
BAD POSTURE – GDMFSOB
DOMINO THEORY – Scare
Killed By Death #13
SNOT PUPPIES- Towel Song
THE BLOWDRIERS- Berkeley Farms
CASTRATION SQUAD – The X Girlfriend
FRIED ABORTIONS – Joel Selvin
SCREAMERS – If I Can't Have What I Want
Sound The Alarms
FIGHT – Ask
DHK – Kuanto Ninxs Mueren???
SILLA ELECTRICA – Es Lo Que Hay
CULO – I Am Anti
PERMANENT RUIN – Paybacks Paid
OBEDIENCIA – Miedo
Welcome To 1984
RAW POWER – Fuck Authority
BRISTLES – Don't Give Up
TERVEET KADET – Outo Mas
OLHO SECO – Nada
RATTUS – Reaganin Joululahja
Turn It Around
CRIMPSHRINE – Another Day
Outro
DEZERTER – Ask The Militiaman
Maximum Rocknroll Radio is a weekly radio show and podcast featuring DIY punk, garage rock, hardcore, and more from around the world. Our rotating cast of DJs picks the best of the best from MRR magazine's astounding, ever-growing vinyl archive. You can find MRR Radio archives, specials, and more at maximumrocknroll.com. Thanks for listening!
SUBSCRIBE TO MRR RADIO | SUBSCRIBE TO RADIO MUTATION | MRR RADIO WEB | TWITTER